Conservation
Counting Waterbirds
Volunteer with our winter waterbird surveys of Richardson Bay Audubon Sanctuary!
Help us count waterbirds in nearly 900 acres of protected bay waters that are home to 1000s of migratory ducks, grebes, loons and more!
We are especially looking for experienced birders who are familiar with common winter waterbirds, but non-birders can also help by writing data.
Approximately twelve surveys are scheduled during October through March of each winter.
If interested, please contact Julia Kelly, jkelly@audubon.org, 415-388-2524 x101.
For more details on survey results, click here.
How you can help, right now
Make a gift today
Help us engage future conservation leaders! When you sponsor a youth leader, you help the birds.
Become a part of our volunteer core!
Begin your volunteer journey today by submitting a volunteer application, so we can know your time and talents and work with you to find the perfect fit.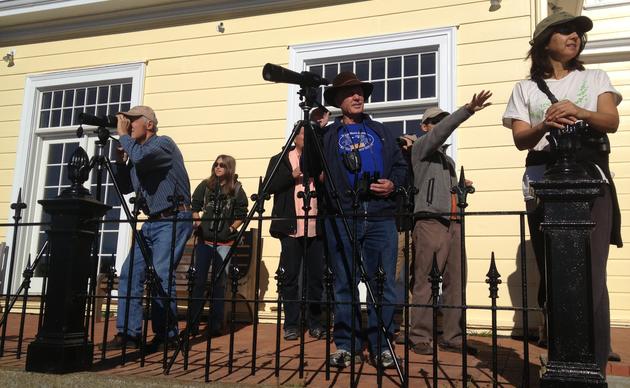 Read our stories
Our bi-monthly e-newsletter is filled with incredible updates about our work.