Programs
Audubon Youth Leaders - Naturalists in Training
Youth ages 11-17 have a blast outdoors building leadership and nature skills as well as working with young children!
Audubon Youth Leaders (AYL) is for youth ages 11-17 interested in leading environmental education programs for young children in our summer camp as well as participating in science or restoration opportunities.
The program is $220 for new Audubon Youth Leaders and $200 for returning AYL, which includes the training dates and two weeks of camp where AYL are naturalists-in-training.
Youth will gain valuable leadership training, become familiar with or strengthen their knowledge of local plants and wildlife, learn basic restoration and monitoring skills and learn how to develop informal environmental education activities.
ALL youth interested in volunteering with us this summer MUST participate in the training. Returning youth will have a greater focus on leadership skill building. Please do not ask us to make exceptions for your child. Please be sure your child can fulfill their training and volunteer commitment PRIOR to registering for our training.
Youth MUST participate in all MANDATORY parts of the training. Youth are evaluated throughout the training to ensure they are ready for the reponsibilty of becoming an Audubon Youth Leader.

MANDATORY TRAINING DATES (Select preferred dates when registering.)
• New AYL Orientation: Saturday, June 8th, 9am-12 pm

NEW AYLs ONLY
• Naturalist Training: Saturday, June 8th, 12:30-4:00 pm

ALL AYLs
• Returning AYL Orientation: Saturday, June 15th, 9-11:30 am

RETURNING AYLs ONLY
• Leadership Training: Saturday, June 15th, 12-4:00 pm (includes pizza lunch)

ALL AYLs
Audubon Youth Leader training provides youth with a venue to meet like-minded peers, understand possible career paths in environment, science, and education fields, and have fun engaged in the natural world.
Download the AYL Volunteer Request Form below to select the preferred camp sessions. Return the form as soon as possible to secure your first choice weeks. For more information, contact Casey Arndt, Center Director at carndt@audubon.org or 415-388-2524 x111.
How you can help, right now
Make a gift today
Help us engage future conservation leaders! When you sponsor a youth leader, you help the birds.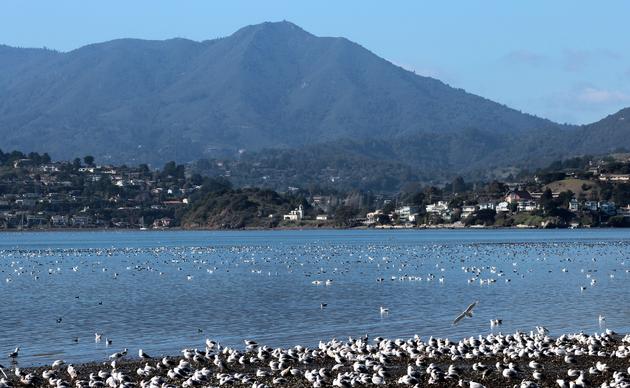 Oyster Club
Join us at sunset for oysters, wine, and music on the beach followed by elegant picnic fare at the Richardson Bay Audubon Center on October 12.
Quill Festival
Watch world-renowned tattoo artists give bird tattoos, learn bird language, enjoy beer and food trucks, stroll on the beach, listen to Artic tales, and take action on climate change.