Richardson Bay Audubon Center & Sanctuary staff and volunteers focus on waterbird conservation in our Sanctuary and northern San Francisco Bay and use our site as an outdoor classroom to inspire and educate our community.

Our sanctuary is located on Richardson Bay and is comprised of 10.5 acres of uplands and 900 acres of subtidal bay. We are part of a nation-wide network of National Audubon Society nature centers, chapters, and programs focused on bird conservation and public engagement. The public is welcome to explore our site Monday through Friday between 9am and 5pm, and occasional Saturdays (9am-5pm). Please understand our site is a wildlife sanctuary. Pets are not allowed.

Take a virtual tour of our Sanctuary.
How you can help, right now
Make a gift today
Help us engage future conservation leaders! When you sponsor a youth leader, you help the birds.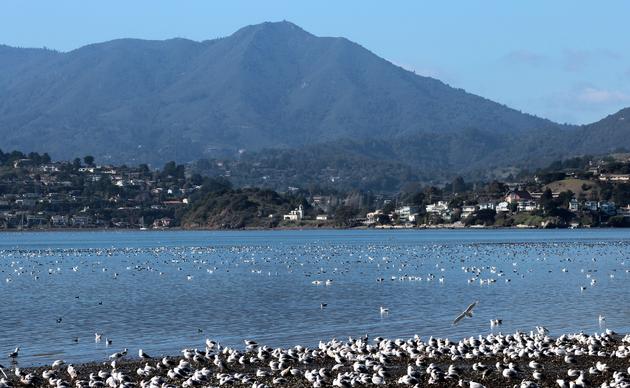 Oyster Club
Join us at sunset for oysters, wine, and music on the beach followed by elegant picnic fare at the Richardson Bay Audubon Center on October 12.
Quill Festival
Watch world-renowned tattoo artists give bird tattoos, learn bird language, enjoy beer and food trucks, stroll on the beach, listen to Artic tales, and take action on climate change.