Casey Arndt (she/her), Center Director
Casey has been with Audubon since 2014. Her responsibilities include managing a 10.5 acre center property as well as overseeing the stewardship of a 900-acre subtidal waterbird sanctuary. Casey oversees community-led restoration projects throughout the Bay Area; property, trail, and facility improvements at the center; and manages a small team that leads community outreach, youth engagement, volunteer programming, and habitat restoration work. She also manages a staff of summer employees, fellows, interns and youth to deliver Audubon Adventure Summer Camp and other place-based programming.
Before coming to Audubon, Casey spent 10 years working with youth in formal and informal environmental education settings, taught in special education classrooms, and was a volunteer firefighter for the Seward Volunteer Fire Department in Alaska. Prior to her professional work, she received her B.A. in poetry and creative writing at a small liberal arts college and is originally from an Athabascan village of 300 people in rural Alaska. Casey grew up mushing a sled dog team, driving snowmachines, and immersing herself in the Alaskan wilderness. When she's not working, Casey loves birdwatching, being in nature, and writing.
Casey can be reached at casey.arndt@audubon.org or 415-388-2524 x111.
Paige performs a variety of biological activities in and around the Richardson Bay Audubon Center & Sanctuary. She manages our native plant nursery, leads the waterbird and shorebird surveys of Richardson Bay, coordinating the construction of an on-site native plant demonstration garden, and uses her FAA Part 107 drone license to conduce various biological surveys. Paige also guides monthly bird walks around the Center on the second Tuesday of each month. Additionally, she oversees the annual closure of Richardson Bay Sanctuary waters for the benefit of migrating waterbirds.
In the past, Paige has worked with the National Park Service on Alcatraz Island surveying, monitoring, and managing nesting waterbirds. She also worked in the Point Blue Conservation Science's STRAW program performing education and restoration work by leading local students and teachers in habitat restoration workdays. Paige received her BA in Biology from Middlebury College in Vermont where she also ran on the Track and Field team. In her free time, Paige likes to hike, mountain bike, read, and try new recipes in the kitchen.
Paige can be reached at paige.fernandez@audubon.org or 415-388-2524 x104.
Carly Lam (she/her), Community Conservation Fellow
Carly works to engage local communities in conservation, restoration, environmental advocacy, and climate resilience through outreach and outdoor events. She also assists with field work and other projects around the center such as waterbird surveys and tending to the native plant garden.
Carly is a recent graduate from the University of California – Santa Barbara with a degree in Environmental Studies and a minor in Earth Science. Carly is passionate about the intersections between social justice and environmental justice. While studying, she was the chair of a campus organization called Making Adventures Possible for All Students, which focused on making the outdoors more accessible and inclusive to students in marginalized communities. Carly's favorite activities include reading, watching baking shows, hiking, and indoor rock climbing.
Carly can be reached at carly.lam@audubon.org
Emily Ohman (she/they), Senior Coordinator - Community Science
Emily oversees the volunteer and guest experience at Richardson Bay, ensuring that everyone who visits has the proper tools to explore and learn about the ecosystem. Her mission is to get visitors interested in the natural world organically and in personally meaningful ways. She also organizes on and offsite programming, coordinates inter-organization collaborations, and directs the Audubon Youth Leaders project. Whether by attending a monthly birdwatching outing, visiting the Richardson Bay Sanctuary, or attending a virtual event, Emily hopes to make community science available to everyone, regardless of previous experience.
Originally from Salt Lake City, Utah, Emily grew up exploring the mountains and deserts nearby and fell in love with wildlife and nature. She received a B.A. in Physical Geography, a B.S. in Society & Environment, and a minor in Journalism from UC Berkeley where she founded and led a campus chapter of the National Audubon Society. In her free time, Emily loves birdwatching, listening to music, sports, fly fishing, drawing, writing, and making elaborate cheeseboards.
Emily can be reached at emily.ohman@audubon.org or 415-388-2524 x113
Jasmine Ibarra (she/her),
Monarch & Pollinator Research and Education-Outreach Intern
Jasmine is an intern through Environment for the Americas. Through this position, she will participate in monitoring and conducting habitat assessments for monarch butterflies, as well as designing and facilitating outreach and education programs that foster cultural connections and awareness of monarchs, pollinators, and migratory species in diverse communities.
Jasmine recently completed her second year at Cal Poly Humboldt and will be continuing in the fall for her third year. She is majoring in Environmental Science and Management with a concentration in Planning and Policy and minoring in Ethnic Studies. Jasmine plans on using her degree to assess methods of improving and protecting the health of both humans and our environment. She recently joined the Justice, Equity, Diversity, and Inclusion (JEDI) committee at Cal Poly Humboldt where she focuses on exploring the interconnectedness of social justice and environmental justice. In her free time, she enjoys playing cozy games, hiking and watching YouTube.
Jasmine can be reached at jasmine.ibarra@audubon.org.
How you can help, right now
Make a gift today
Help us engage future conservation leaders! When you sponsor a youth leader, you help the birds.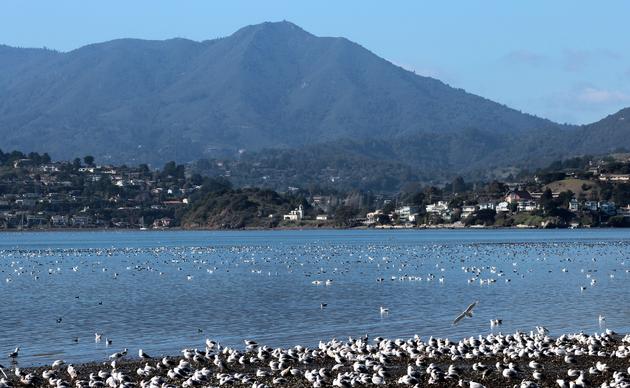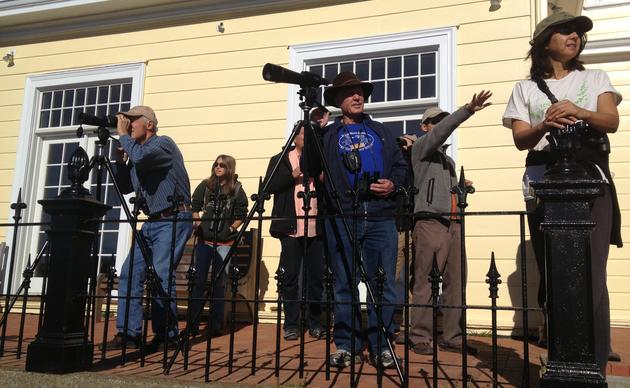 Read our stories
Our bi-monthly e-newsletter is filled with incredible updates about our work.