Casey Arndt (she/her), Center Director
Casey has been with Audubon since 2014. Her responsibilities include managing a 10.5 acre center property as well as overseeing the stewardship of a 900-acre subtidal waterbird sanctuary. Casey oversees community-led restoration projects throughout the Bay Area; property, trail, and facility improvements at the center; and manages a small team that leads community outreach, youth engagement, volunteer programming, and habitat restoration work. She also manages a staff of summer employees, fellows, interns and youth to deliver Audubon Adventure Summer Camp and other place-based programming.
Before coming to Audubon, Casey spent 10 years working with youth in formal and informal environmental education settings, taught in special education classrooms, and was a volunteer firefighter for the Seward Volunteer Fire Department in Alaska. Prior to her professional work, she received her B.A. in poetry and creative writing at a small liberal arts college and is originally from an Athabascan village of 300 people in rural Alaska. Casey grew up mushing a sled dog team, driving snowmachines, and immersing herself in the Alaskan wilderness. When she's not working, Casey loves birdwatching, being in nature, and writing.
Casey can be reached at casey.arndt@audubon.org or 415-388-2524 x111.

Haymar Lim (they/she), Community Engagement Coordinator
Haymar serves as a liaison between Richardson Bay Audubon Center and the many individuals and organizations that make up the community here. Haymar works on volunteer powered habitat restoration projects, community science programs, managing our native plant nursery and community outreach. They also provide staff support for the various other needs at the center.
Haymar comes from a national service background and served two years with AmeriCorps prior to coming to Audubon. They first served with AmeriCorps Cape Cod at the Waquoit Bay National Estuarine Research Reserve educating reserve visitors on estuary science and studying the impacts of sea level rise on salt marsh biodiversity. Haymar's second AmeriCorps term was served with the Watershed Stewards Program in California. They were placed with the Yurok Tribe Environmental Program and monitored the health of the Klamath River and its tributaries through various water quality programs. Haymar obtained their Bachelor of Science in Biology from McGill University in Montreal.
Haymar grew up in urban Los Angeles and New York City. They didn't get involved with environmentalism until high school when the passionate people at the Village Community Boathouse in the New York estuary introduced them to recreating with and caring for the Hudson River. Haymar is working to make as many people as possible from all backgrounds join our growing community and get involved in loving birds and caring for our environment.
Haymar can be reached at haymar.lim@audubon.org or 415-388-2524 x107.

Paige performs a variety of biological activities in and around the Richardson Bay Audubon Center. She manages our native plant nursery, leads the waterbird and shorebird surveys of Richardson Bay, manages various biological surveys on Aramburu Island, and is currently coordinating the construction of an on-site native plant demonstration garden. Paige leads volunteer hours at our on-site native plant nursery and guides monthly birds walks around the Center. Additionally, she oversees the annual closure of Richardson Bay Sanctuary waters for the benefit of migrating waterbirds. Paige assists the Community Engagement Coordinator with the Audubon Youth Leader Program during the school year.
In the past, Paige has worked with the National Park Service on Alcatraz Island surveying, monitoring, and managing nesting waterbirds. She also worked in the Point Blue Conservation Science's STRAW program performing education and restoration work by leading local students and teachers in habitat restoration workdays. Paige received her BA in Biology from Middlebury College in Vermont where she also ran on the Track and Field team. In her free time, Paige likes to hike, mountain bike, read, and try new recipes in the kitchen.
Paige can be reached at paige.fernandez@audubon.org or 415-388-2524 x104.
Christina Cen (she,her), Community Conservation Fellow
Christina works to engage local communities and stakeholders in conservation, restoration, and environmental advocacy through outreach and outdoor events. She also assists with field work and other projects around the center such as waterbird surveys and tending to the native plant garden.
Christina has always loved animals, both domestic and wild. She spent her high school and college years volunteering with animal shelters and working at veterinary hospitals. During her undergrad at UCLA, where she received a BS in Ecology, Behavior, and Evolution, she joined the Yeh lab to work more with birds. She studied the urban ecology of dark-eyed juncos as an undergraduate researcher which sparked her interest in ornithology and conservation. Through her research and education, she fell in love with nature and hopes to spread her passion about the outdoors with those around her. During her free time, Christina enjoys painting, drawing, and birding.
Christina can be reached at christina.cen@audubon.org
How you can help, right now
Make a gift today
Help us engage future conservation leaders! When you sponsor a youth leader, you help the birds.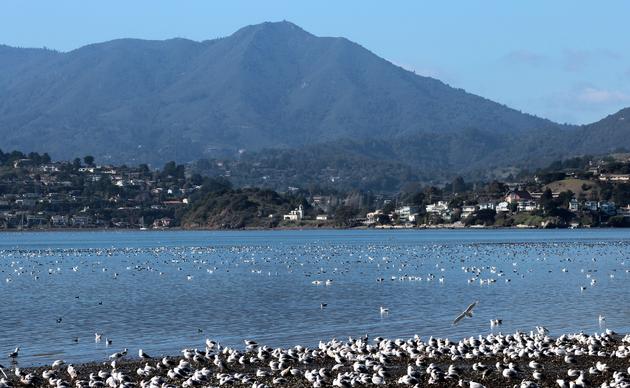 Become a part of our volunteer core!
Begin your volunteer journey today by submitting a volunteer application, so we can know your time and talents and work with you to find the perfect fit.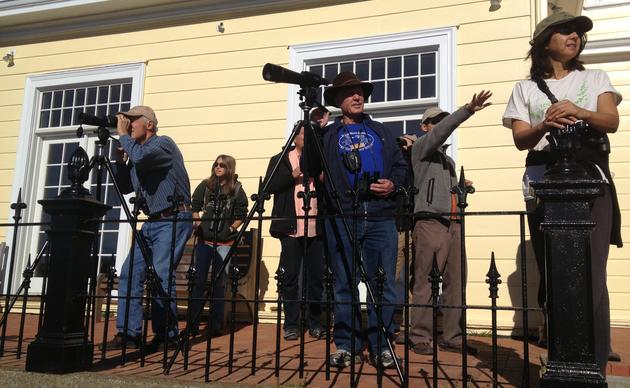 Read our stories
Our bi-monthly e-newsletter is filled with incredible updates about our work.