About
Our History
History of Richardson Bay Audubon Center & Sanctuary
LAND ACKNOWLEDGMENT
Richardson Bay Audubon Center and Sanctuary are built on traditional lands of the Coastal Miwok people.
1834-1918 EARLY HISTORY
1834
John Thomas Reed was granted an 8,000 acre parcel of land, the Rancho Corte Madera del Presidio. It encompassed the present-day communities of Tiburon, Belvedere, Strawberry, and Mill Valley.
1866
Dr. Benjamin Lyford moved to San Francisco and met Hilarita Reed, daughter of John Thomas Reed. They married, moved to Strawberry Point, established the Eagle Dairy. and in 1876 built the Lyford House.
Manuel Rodrigues da Fonta, a Portuguese immigrant, worked for the Reed Family and lived with his wife and three-year-old daughter, Rose, on this site, part of the Reed Ranch.
1918
Although forbidden to have a romance with Rose Rodrigues da Fonta due to class differences, John Paul Reed, gave these 11 acres of bay front property to Rose as a token of his affection.
Rose (later known as Rosie) remained on the property for the rest of her life. In 1933, she married Arthur Verral and together they raised goats and tended the site's gardens.
1949-1958 SAVING RICHARDSON BAY
1949
Reedport Properties Inc. acquired the title to over 900 acres of submerged tideland, encompassing nearly all of Richardson Bay and initiated plans for a several thousand home community.
1956
Utah Construction Company joined in Reedport's efforts to fill Richardson Bay, and added plans to develop 500 acres of the Tiburon peninsula.
Dr. David Steinhardt, a retired surgeon living on Strawberry Point, purchased the tidelot in front of their home in an effort to block construction. Dr. Steinhardt contacted John Baker, then president of the National Audubon Society to help save the bay.
In October, concerned citizens held the first meeting of the Marin Audubon Society, with Dr. Steinhardt serving as president.
1957
Rosie became concerned about fate of her land and the threat of development. She met Caroline Livermore, President of the Marin Conservation League and agreed to donate her land to the sanctuary with the condition she be allowed to remain on the property in perpetuity.
Dr. Steinhardt saved the Lyford house from demolition and helped arrange a volunteer brigade to move the house by barge from Strawberry Point to the sanctuary property.
1958
The National Audubon Society, Marin County, and City of Belvedere the tideland from Reedport Properties Inc. & Utah Construction Company. The National Audubon Society leased 900 acres of submerged tideland in Richardson Bay and established the wildlife sanctuary.

1962-1964 THE SANCTUARY AND ENVIRONMENTAL EDUCATION
1962
Elizabeth Terwilliger, a nature educator involved with the preservation of the Bay, began conducting outdoor education programs for third-graders at the sanctuary.
1963
Rose Verral's eightieth birthday, in 1963, was held at the Sanctuary and jointly hosted by The National Audubon Society and the Belvedere-Tiburon Landmarks Society.
Rosie passed away in 1964 at the age of eighty-one.
Today the Richardson Bay Audubon Center and Sanctuary is a place of continuing education, preservation and conservation.
How you can help, right now
Make a gift today
Help us engage future conservation leaders! When you sponsor a youth leader, you help the birds.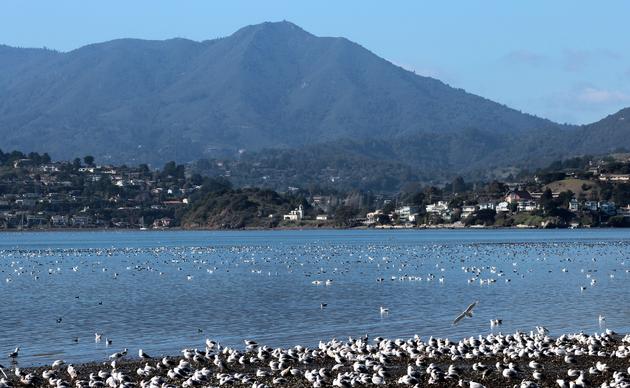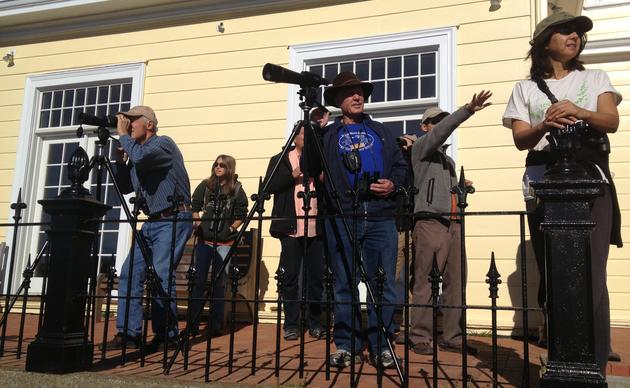 Read our stories
Our bi-monthly e-newsletter is filled with incredible updates about our work.