Programs
Monthly Bird Walks
Join us on the 2nd Thursday of each month at 10:00am, September through June. No walks in July or August.
Join us for monthly bird walks on the Sanctuary!

When: 2nd Thursday of each month at 10:00am, September - June.
Where: Meet at our iron gate entrance, under the trellis.
PLEASE RSVP prior to the bird walk so we know to expect you! Call ahead to confirm dates and times.
Birders or aspiring birders of all levels are welcome. No worries if you don't have your own binoculars, we can loan you a pair during our walk.

Questions or interested in bringing a larger group? Contact Casey Arndt for more information, 415.388.2524 x111.
How you can help, right now
Make a gift today
Help us engage future conservation leaders! When you sponsor a youth leader, you help the birds.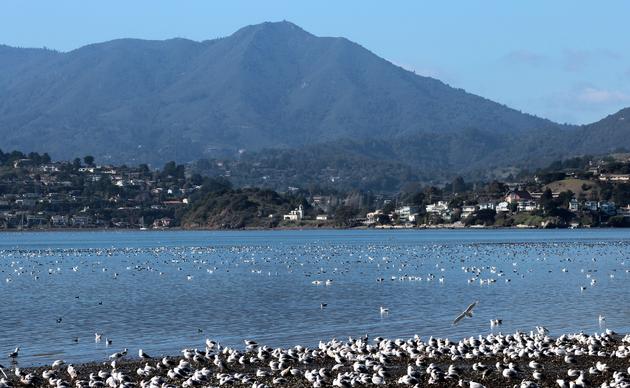 Oyster Club
Join us at sunset for oysters, wine, and music on the beach followed by elegant picnic fare at the Richardson Bay Audubon Center on October 12.
Quill Festival
Watch world-renowned tattoo artists give bird tattoos, learn bird language, enjoy beer and food trucks, stroll on the beach, listen to Artic tales, and take action on climate change.